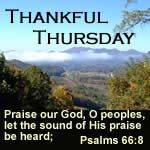 "Contentment is not the fulfillment of what you want, but the realization of how much you already have." ~from Living With Less so Your Family Has More (2010) by Jill & Mark Savage
Contentment seems to be a rare thing in today's society. Advertisements and peer pressure urge us to want and buy all manner of gadgets, toys, and other unnecessary things. In reality, we all probably have too much. This week at my house we have focused on de-cluttering. Donating seldom used clothes and toys. Throwing out broken pieces, stacks of hoarded school projects, and expired food.
I knew there was a lesson here. I said to my kids, "Look at all this stuff we're getting rid of. Look how much extra stuff we had that we didn't even need! And look at how many toys and clothes you still have left. A lot!"
To my surprise, they agreed with me. We discussed, not for the first time, about donating to those less fortunate than us. We talked about how lucky we are to have a house, enough food to eat, and warm clothes. We talked about being happy with what we have, and not being upset when we don't get the newest Barbie, Zhu Zhu pet, or video game.
Privately, I reviewed my own spending habits. I, too, am swayed by commercials, "sales", and emails from my favorite craft companies. I decided to remove my name from most of these automated lists. Less temptation, less spending. Less unnecessary stuff.
This week I am thankful for the opportunity to teach my children about contentment, and to practice it myself.